While construction sites are the first thing that often comes to mind when discussing storage containers, residential storage is also very common. Homeowners may find themselves in need of a storage solution under several circumstances. In this article, we will discuss residential storage solutions.
Residential Storage for Home Renovations
One of the benefits of renting a storage container as a homeowner is the ability to store/retrieve items easily, as the container is often able to be placed in a driveway for easy access. Additionally, storage containers can be relocated or removed at any time by the storage container company.
One of the most common reasons that homeowners need storage containers is home renovations or improvement projects. In a complete home renovation, storage for personal belongings or equipment might be necessary. In this case, renting a 20′ container may be most beneficial, as it has the space necessary for ample storage without being too big.
For a smaller home improvement project, you may need a space to store items, although not as much as would be necessary for a whole home renovation. A 10′ storage container might be all you need to complete your project. For more information about storage for home renovation projects, visit this blog post.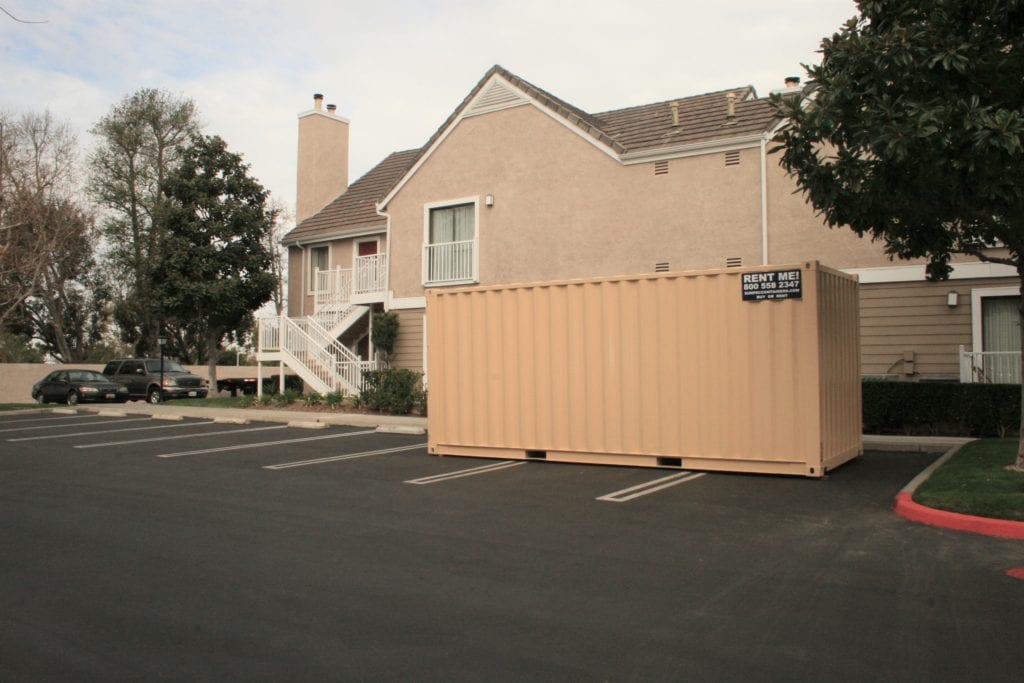 Storage for Unexpected Emergency Home Repairs
Some home projects aren't always planned. In the instance of unexpected emergencies in your home, such as slab leaks, plumbing issues, or fire/flood damage, you might need to find a place to store your belongings in a hurry.
Portable storage is the perfect solution for unexpected home emergencies. With sizes ranging from 10′ to 40′, there is sure to be a container that's right for you.
How Sun Pac Can Help
Sun Pac Storage Containers offers residential storage container rentals to help find the perfect storage solution for you. If you are in need of residential storage, call us at (800) 558-2347 or visit our Request a Quote page to receive a free quote.