What is a Container Canopy?
Container canopies are durable, protective canopies engineered to withstand the harshest climates. They have heavy-gauge galvanized steel frames and fire retardant, UV-resistant PVC. The canopies are installed in 1-2 days with absolutely no welding required. All canopies have a full and comprehensive warranty providing free replacement of framework parts for 20 years from the date of purchase and a 10-year warranty on the canopy top.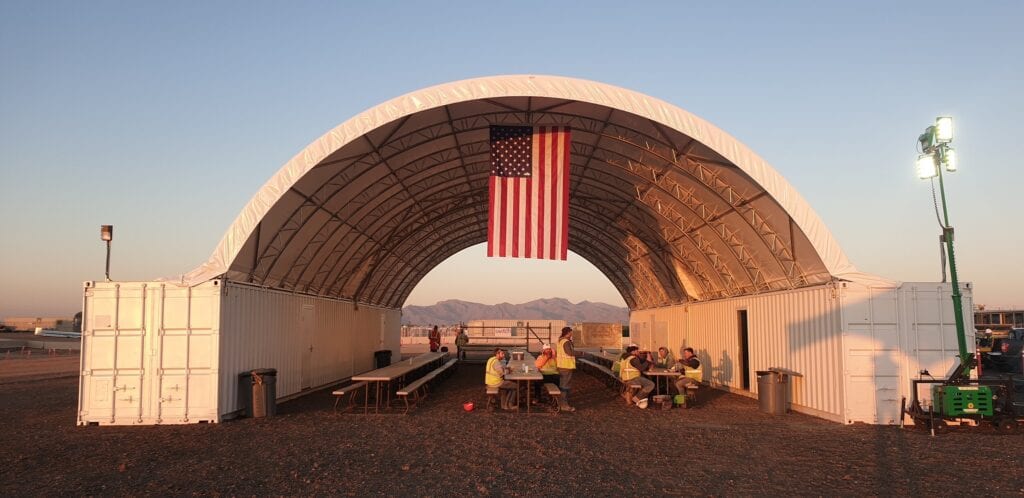 How Can I Use a Container Canopy?
Container canopies are used for a multitude of reasons and are extremely versatile. From agriculture to aviation to schools, almost every industry could benefit from a container canopy. The canopy frames are designed to withstand 105 mph winds. Container Canopies uses hot-dipped, galvanized, rolled structural steel (Q235) providing years of service and protection for you and your valuable assets from harsh conditions. No matter your need, Container Canopies can help.
How Can You Get a Container Canopy?
Sun Pac Storage Containers is an authorized dealer for Container Canopies in the Southern California region. Call us at (800) 558-2347 or visit our Request a Quote page to get in contact with one of our knowledgeable container specialists.